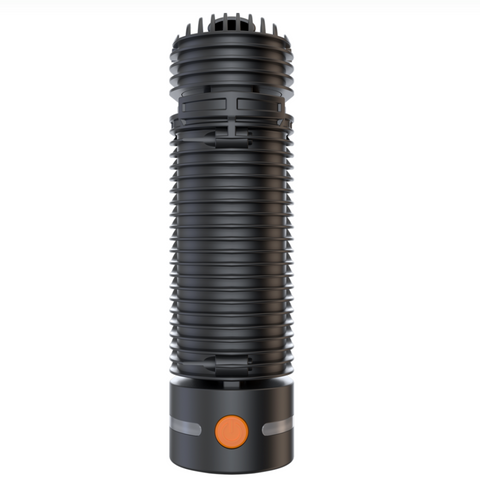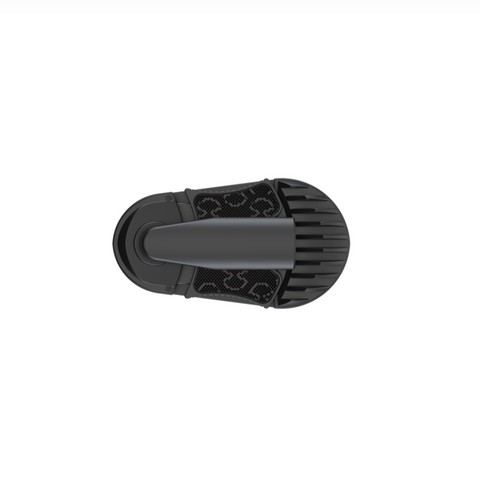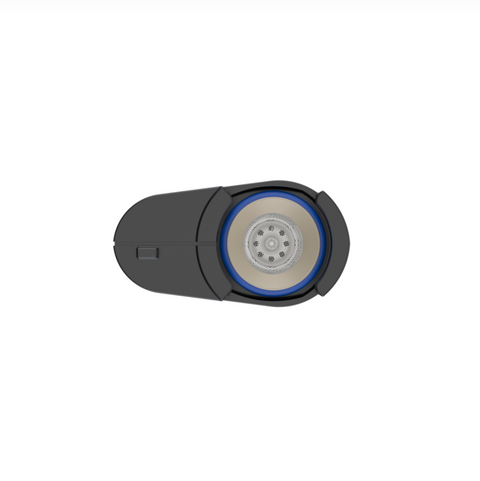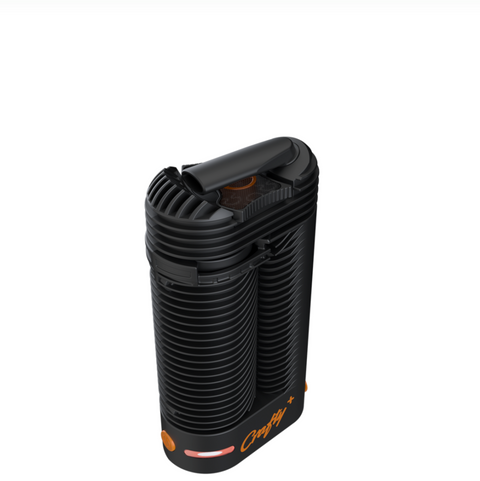 Feeling Light
Crafty +
Storz and Bickel stormed out of doors around the year 2000 when they filed a patent on the technology responsible for creating their signature vaporizer, the volcano . Ever since, the vaporizer community has been under their fingertips. The Crafty and its companions are some of the most well-designed and robust devices you can buy. Holding a Crafty is like holding 20 years of vaporizer research and development.
Not to mention, you can also use these features to vape your favorite concentrates other than dried herbs. This attention to detail ensures that you will enjoy your Crafty for a very long time.
mighty little
The Crafty features Storz and Bickel's signature convection/conduction motor in its small 0.3lb frame, ensuring you receive consistent and instant vapour. Conduction heaters allow for a heat-up time of less than three minutes, while still using convection to deliver consistent, smooth vapor. Powered by a single lithium-ion battery that can be used while charging. Even charging is a breeze, thanks to its use of a universal USB 3.0 charging port.
The little volcano
Measuring at 4.29 x 2.20 x 1.30 inches in dimension, the same design philosophies found in the Volcano Vaporizer are present in the Crafty. The conduction/convection engine that is present in all Storz & Bickel vaporizers is already mentioned. Another commonality is the use of ultra-strong and ultra-safe materials in the construction of the device. This results in simple maintenance and the Crafty allows you to break it down into several pieces for effortless cleaning.
Smart App, Smart Choice
Storz and Bickel never make products that lack quality, and their application is another example. Many different high-end portable vaporizers take this route to reduce the complexity of their devices. The Crafty takes this to another level with one of the most user-friendly apps in the business. It's possible to change your default temperatures from the app, as well as control the LED light and haptic feedback functions. It also shows the current battery level and even provides alarms and vibrations to complement the already stellar features of the device. One of the coolest features was the ability to see, in real time, the temperature in the heating chamber. 
German engineering
This portable vaporizer lives up to its 'Crafty' moniker. There are tons of little design elements that make this device interesting. For example, it uses a one-button operation that leaves more space on the device for other functions. Simply open the app and you will be able to change the set temperatures using the single pop-up button. Then there's the external mouthpiece that swivels whenever you need it, then expertly hides away within the device's design. Charging the vape is a unique experience. The Crafty comes with a packing tool that ensures all your gear is firmly packed into the 0.3g chamber