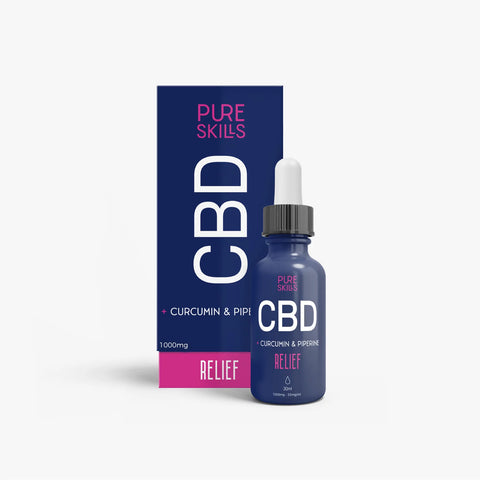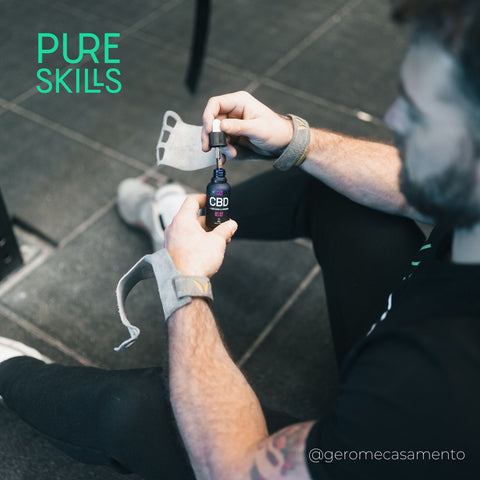 Feeling Light
Pure Skills RELIEF Curcumin & Piperine
Extracted from 100% organic plants, our
 

CBD Pain Oil

is designed to relieve muscle and joint pain and reduce inflammation.
Why use this CBD Pain Oil?
CBD oil as a natural anti-inflammatory. CBD pain oil + Curcumin & Piperine is a CBD oil designed to relax and soothe muscle and joint pain. It will allow you to regain freedom of movement and achieve the goals you have set for yourself by limiting the pain that can slow down your progress.
Unique formulation.
CBD is known for its analgesic and anti-inflammatory effects, we have combined it with Curcumin, Piperine and a 100% Organic MCT oil to design a unique formulation, designed to soothe pain and speed up muscle recovery.
Quality and ethics.
Our CBD is grown in the heart of Switzerland and meets all high quality standards, it is non-psychotropic and contains no traces of THC. Our CBD oils are guaranteed Broad Spectrum and obtained by supercritical CO2 extraction.
This product does not exceed 0.00% THC
Do not consume