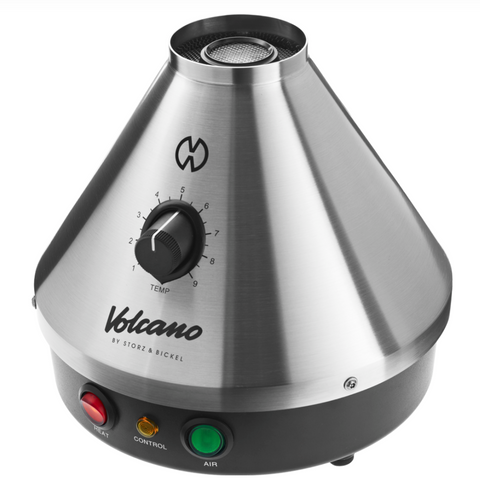 Feeling Light
Volcano Classic
Made with quality German engineering, the Volcano Classic is one of the most reliable and easy to use vaporizers. Its unique balloon system makes every vaping session a satisfying experience, whether used alone or shared with friends. Volcano Classic packs with features you will surely appreciate.
Easy to use temperature control
The classic Volcano features a vintage control knob. It comes with a temperature range of between 266°F and 446°F - adjustable using its classic analog control knob.
Unmatched quality and reliability
Its high-performance heating element and food-safe aluminum heating block, topped with quality German engineering, make it one of the most popular vaporizers on the market today.
Unique design and functionality
This desktop vaporizer uses a balloon system that detaches completely from the device when filled. The vapor-filled flask is cool for up to 8 hours. Therefore, allowing device-independent vaping.
Heats efficiently
The Volcano Classic heats up in 3-5 minutes. The trick to achieving the most desirable vapor level is to set the temperature knob between 6 and 7. Loading the balloon with vapors is as fast as 30 seconds.