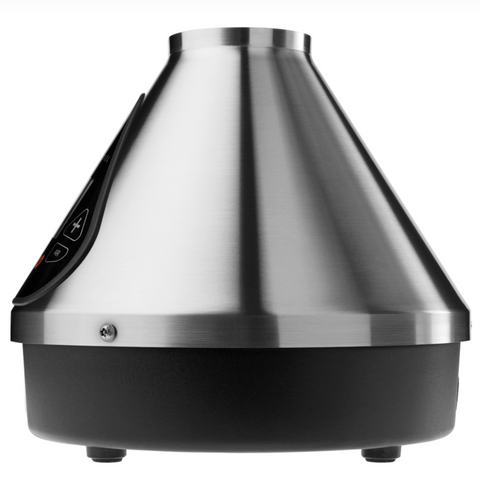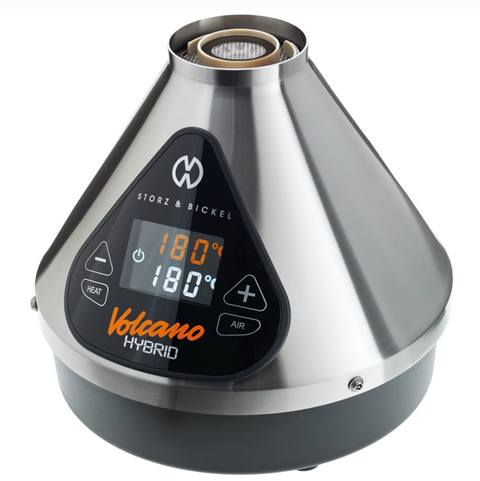 Feeling Light
VOLCANO HYBRID
After long decades in the market, Storz & Bickel has finally unveiled its new Volcano Hybrid that matches our new digitized world. The vaporizer promises similar high quality vapor production with a dose of technology. For someone who has never tried a Volcano, this is a top-notch desktop vaporizer like no other where a half-ball will take you out of this world.
Is it the same old Volcano?
First of all, the internal engineering of the Volcano Hybrid is similar to the Volcano Digit and at Volcano Classic . The vapor quality is identical due to the same construction. Thus, allowing you to use the same accessories of the OG Volcano's Easy Valve. Most importantly, the Volcano Hybrid "Made in Germany" has the same high quality materials and artistry.
Newly burst
Launched in the summer of 2019, the Volcano Hybrid brings a new vibe to OG Volcanoes. It comes with a large touchscreen control panel and a tube system above the traditional Volcano balloon system. Besides the significant physical changes, the hybrid heats up faster and reaches 356°F in just 40 seconds. Apart from that, the introduction of the tube allows you to vaporize easily. And it's more environmentally friendly because of using less plastic.
The TUBE
The new tube system for the hybrid is a big plus for most people because it doesn't require any additional steps like the balloon system. Not only does this simplify the volcano experience, but it also reduces power consumption as it can operate without activating the air pump. However, the air pump will turn on briefly to let you know when the temperature is reaching. You can vaporize your herbs as soon as you pull in the tube. In addition, the tube rotates 360° for a more natural passage.
APP
Storz & Bickel merges the APP for the Volcano Hybrid with the spray portable crafty to simplify your vaping experience, indoors or outdoors. The app connects to the vaporizer via Bluetooth and can do more things you can't do on the control panel, especially software updates. Also, you can dim the lights and change the 30-minute sleep timer. You can download the Storz & Bickel app to android And Web .
The heat
The Hybrid heats up much faster than the OG Volcanoes with a maximum of 2 minutes to reach the highest setting. The hybrid comes with a wide temperature ranging from 104°F to 446°F that you can adjust on the device or the app. Also, it comes with a chamber reducer to efficiently vaporize smaller amounts.